Mastering the Podcaster Mindset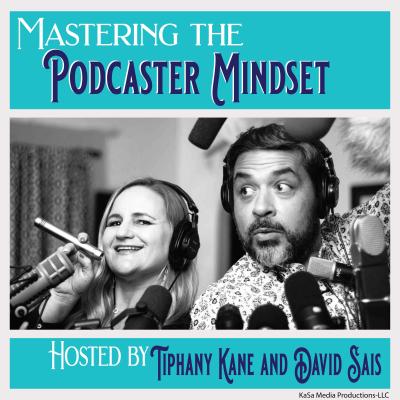 Mastering the Podcaster Mindset is a podcast for indie podcasters that are looking to grow their show, build an audience, improve their podcasting craft, and monetize their podcast. Are you an indie podcaster? (FYI- Indie podcaster means you are an independent podcaster working on your own or with a very small team and no corporate or network financing to produce your show.) We will give you, the indie podcaster, the tools you need to maximize your creativity and breakthrough mindset barriers surrounding your podcast. You will get tips and insider secrets we have learned to raise the power of your content and the quality of your sound. This podcast focuses on strategies that will help you to:
-Grow your podcast audience
-Monetize your podcast- even with a small podcast audience
-Increase your downloads
-Learn how to use your downloads to improve the quality of your content
-Authentically connect with your podcast audience
-Market your podcast in a way that attracts new listeners
-Set your podcast up with the proper legal protection
-Set your podcast up with the proper tax protection
Hosts Tiphany Kane & David Sais share this podcasting mindset insight with fun banter and energy. Tiphany Kane is the CEO pf KaSa Media Productions, a podcast coach, host of the award-winning Radical Audacity in Love & Life podcast, and is a professional development expert. Tiphany has been featured in Authority Magazine, Shout Out LA Magazine & Women Who Podcast Magazine. Tiphany brings her expertise as a coach, professional development expert and podcast producer to the topic of creating a successful podcast.
David Sais is the CTO of KaSa Media productions and has over 2 decades of professional dialogue editing and sound engineer experience. David is known as "The Sexy Sound Guy" and loves sharing his expertise in voice over and dialogue editing. He is also a lover of all things microphones. David brings his vast technical knowledge, passion for great audio, and desire to help people succeed.
In this podcast you will get to hear our coaching calls with podcasting clients. You will get to hear the important mindset breakthroughs that help podcasters get to the next level with growing their podcast.
You will also hear interviews with expert podcasters. These expert podcasters will share how they started on their own podcast journey and the important lessons they learned to get where they are today. You will hear from experts that have been podcasting for over a decade, podcasters that get millions of downloads a month, and podcasters that have created lucrative businesses around their podcast. Podcast industry experts share the latest news and insights on software and gear that will help you continue to improve your podcast craft.
Tiphany & David give you, the listener, a detailed "lesson takeaway" from every interview that you can immediately apply to your podcasting practice. We dive into mindset lessons as well as practical growth strategy lessons.
Be ready to get powerful, actionable tips, and strategies that you can use to make your podcast a top podcast in your niche. Through this podcast, you will grow your skills as a storyteller, editor, content creator, interviewer, producer, and podcast business person.
We believe your voice is powerful, your story needs to be told, and there is someone out there who will be inspired because you had the courage to share your story through your podcast.
If you are looking for a community of like-minded podcasters, come join our free Facebook support group for podcasters! We also have a thriving podcast membership community. In our membership, we help podcasters monetize their podcast, grow their audience, and utilize their podcast for accelerated opportunities like:
-Landing a speaking gig
-Being featured in a magazine article
-Publishing a book
-Collaborating with important industry personalities
If you would like to learn more about our membership group, just click here.
Website : https://kasamediapro.com/mastering-the-podcaster-mindset/
RSS Feed : https://feeds.podetize.com/rss/suiBsXt1U8
Last Episode : June 28, 2023 8:00am
Last Scanned : 1.2 hours ago
Episodes
No episodes hosted on the IPFS network.