Counterflow with Buck Johnson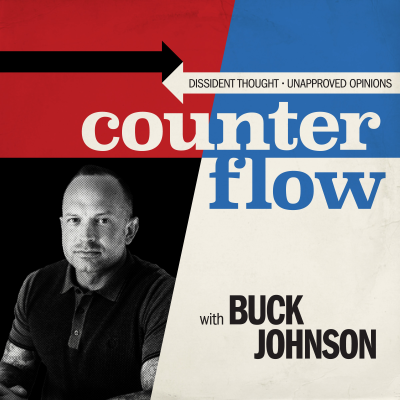 The Counterflow Podcast is a weekly show featuring discussions and interviews with people who are outside of and critical toward mainstream liberal and conservative politics. Counterflow challenges the conventional narratives sold to us as truth. The show features thinkers from all backgrounds, who do not fit into the narrow framework of fashionable opinion. The show addresses cultural, spiritual and lifestyle issues as well as philosophy and geo-politics. Host Buck Johnson (formerly of the Death To Tyrants Podcast) is a musician, firefighter and Orthodox Christian and has always had an interest and drive to go one way while everyone else runs the other direction.
Website : http://deathtotyrants.libsyn.com/website
IPFS Feed : https://ipfspodcasting.net/RSS/418/CounterflowwithBuckJohnson.xml
Last Episode : September 19, 2023 7:30pm
Last Scanned : 4.5 hours ago

Episodes
Episodes currently hosted on IPFS.