Blind Guys Chat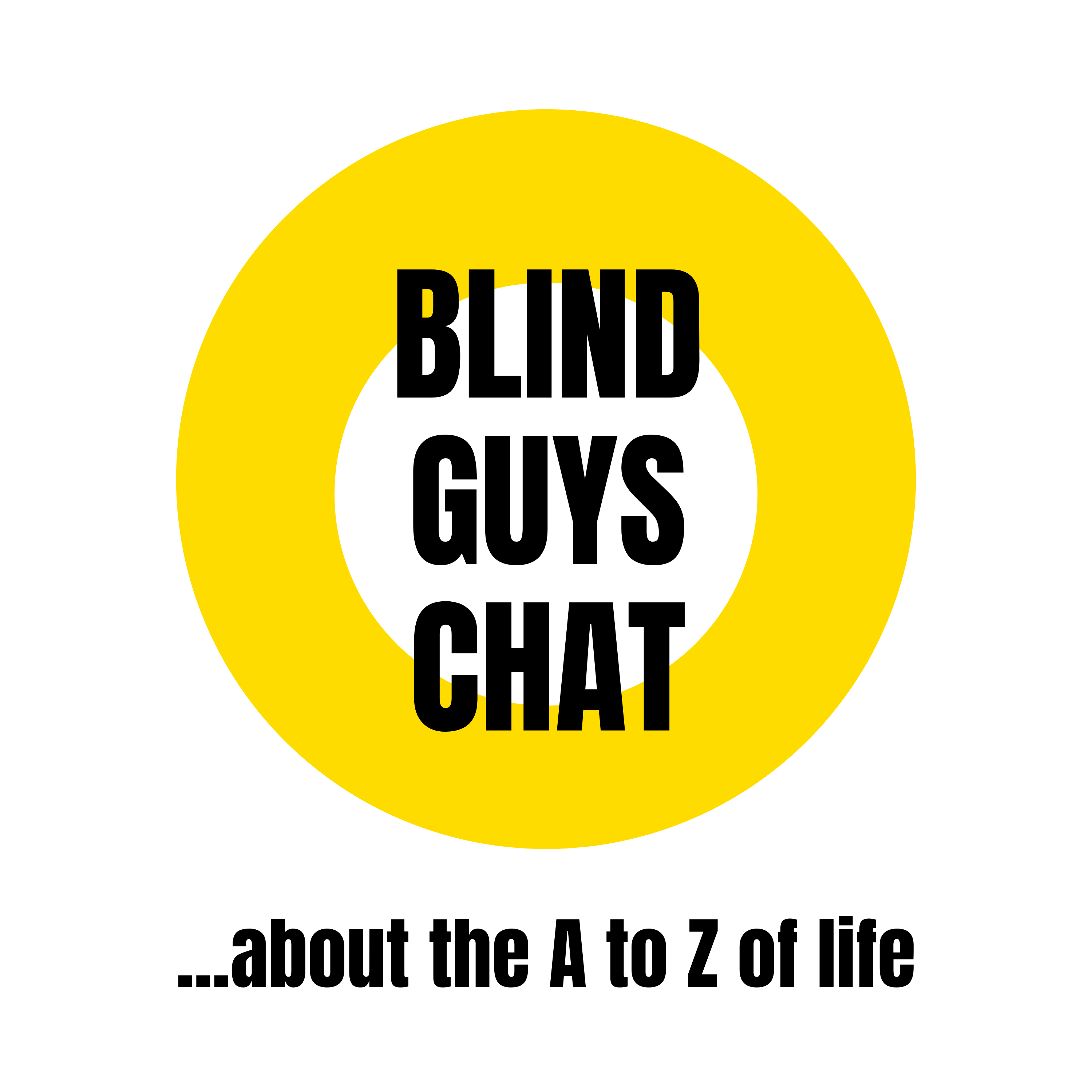 Blind Guys chat is a biweekly podcast, produced by three blind guys in Ireland and the Netherlands. The show takes an easy and breezy approach to life, disability, technology, and just about anything else that the blind guys think of! We'd love to hear from you so get in touch by email to BlindGuysChat@gmail.com and follow BlindGuysChat on Twitter.
Website : http://www.twitter.com/blindguyschat
IPFS Feed : https://ipfspodcasting.net/RSS/312/BlindGuysChat.xml
Last Episode : January 25, 2023 6:55pm
Last Scanned : 5.6 hours ago

Episodes
Episodes currently hosted on IPFS.

1
#061 Mister Juicy Bits
Hey folks, it's time for another rip roaring episode of BGC and this week the holiday maker Mr Juicy bits (aka Stuart) is gracing us with his presence. Yes, fresh from waxing his juicy bits in the Maldives, he returns to the show and is already moaning about how messy Clodagh made his marble and gold lined desk.
We kick off the show with a request from Óran asking if Blind Gordon knows how to populate twitter addresses when using Spring. Then we talk about our second favourite topic, holidays. Have you ever used Traveleyes or Seeability for your holiday? Let us know - the email is blindguyschat@gmail.com
Stuart has sacked his driver and is wondering if you lovely people have used Uber or Bolt taxi services, and what you think of the app and service in general. We also learn that Jan has his own personal taxi driver and it's not his wife Chantal.
Stuart tells the guys about ChatGPT (well, there was some confusion about the name!). It's an artificial intelligence (AI) chatbot that can generate text on almost any topic or theme. It's so good that people are using it to write their essays for school and university!
In TV corner we talk about 'Treason', 'Kaleidoscope' and 'The Rig', and Óran thinks it's high time we had awards for audio description (AD) - he would like you to send BAFTA an email suggesting that they create an award for "excellence in the field of audio description". The email address is reception@bafta.org.uk for the attention of Sarah Pitt and Jane Millichip.
Propped up in her sick bed, Clodagh has emails from Gary Hough and Aaron Linson, and an audio message from Blind Gordon.
So, grab your cough bottle, call an Uber to take you to to the kitchen where you can make yourself a nice hot chocolate and listen to the greatest showstopping podcast this side of the flu vaccine: Blind Guys Chat.
Support Blind Guys Chat by contributing to their tip jar: https://tips.pinecast.com/jar/blind-guys-chat
Published Wednesday

1
#060: Smurfs, Skiing and sumptuous conversation.
Happy new year to all our listeners. We hope Santa brought you lots of gifts and you are ready to embrace 2023 with vigour and hot chocolate, which is what one of our crew is doing this week. Yes, Stuart is skiing in the Maldives, or that's what he told us. Is there snow in the Maldives? Jan and Óran are not so sure. So stepping in again, at great expense we might add, is Clodagh.   We start off this week with an ask: The Blind Guys would love to know what holidays you have been on that you really enjoyed, whether it be because the accessibility was great or the public transport was fantastic, or the people were very helpful, etc. Maybe you have been on a cruise with your guide dog? Drop us a line and tell us how you got on. We'd love to hear about your travel tips also, like don't forget your long cane, as Jan did! The email is blindguyschat@gmail.com. We're looking forward to hearing from you.   Our guest this week is Mark Pollock. Mark is a blind paraplegic adventurer, and he was a lot of fun to interview. We hope you enjoy hearing about his exploits.   In email corner, Clodagh turned the tables and wrote to one of our regulars. She heard a rumour that Scottish people can't say a particular phrase and she wanted to find out if it's true. Our Scottish correspondent tells us all, which triggers a rather confusing side chat about Smurfs. And then Clare McLoughlin of "Seen Unseen" got in touch to tell us about their new 2023 schedule, which is available at https://tinyurl.com/SeenUnseenschedule. All "Seen Unseen" events are free! You can get more info and book your place by emailing Clare at claremclaughlinemail@gmail.com   So put on your wind breaker, take the curlers out of your hair and have a listen to the best podcast this side of a drunken crab on steroids.   Blind Guys Chat.
Support Blind Guys Chat by contributing to their tip jar: https://tips.pinecast.com/jar/blind-guys-chat
Published 01/12