1A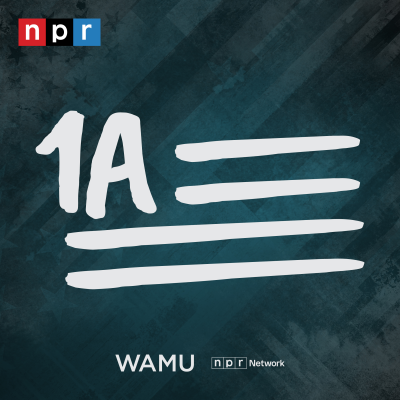 Listening to the news can feel like a journey. But 1A guides you beyond the headlines – and cuts through the noise. Let's get to the heart of the story, together – on 1A.
Website : http://the1a.org/
IPFS Feed : https://ipfspodcasting.net/RSS/282/1A.xml
Last Episode : September 22, 2023 6:35pm
Last Scanned : 2.8 hours ago
Episodes
Episodes currently hosted on IPFS.
The News Roundup For September 22, 2023
House Republicans are struggling to agree on a temporary spending bill which would prevent a government shutdown at the end of the month. Democrats have made no offers to help House Speaker Kevin McCarthy.The Biden administration announced the creation of the American Climate Corps this week. The organization will train and support young people working to fight climate change, preserve environments, and promote clean energy.Meanwhile in the U.K. Prime Minister Rishi Sunak is catching flak this week for scaling back his country's climate goals in a press conference this Wednesday.And Wall Street Journal reporter Evan Gershkovich appeared in a Moscow court this week to appeal his imprisonment on espionage charges. The appeal was returned to a lower court to deal with procedural violations.1A Guest Host Todd Zwillich guides us through the biggest headlines of the week for this edition of the News Roundup. Want to support 1A? Give to your local public radio station and subscribe to this podcast. Have questions? Find out how to connect with us by visiting our website.
Expires in 12 hours
Published Friday