People Fixing the World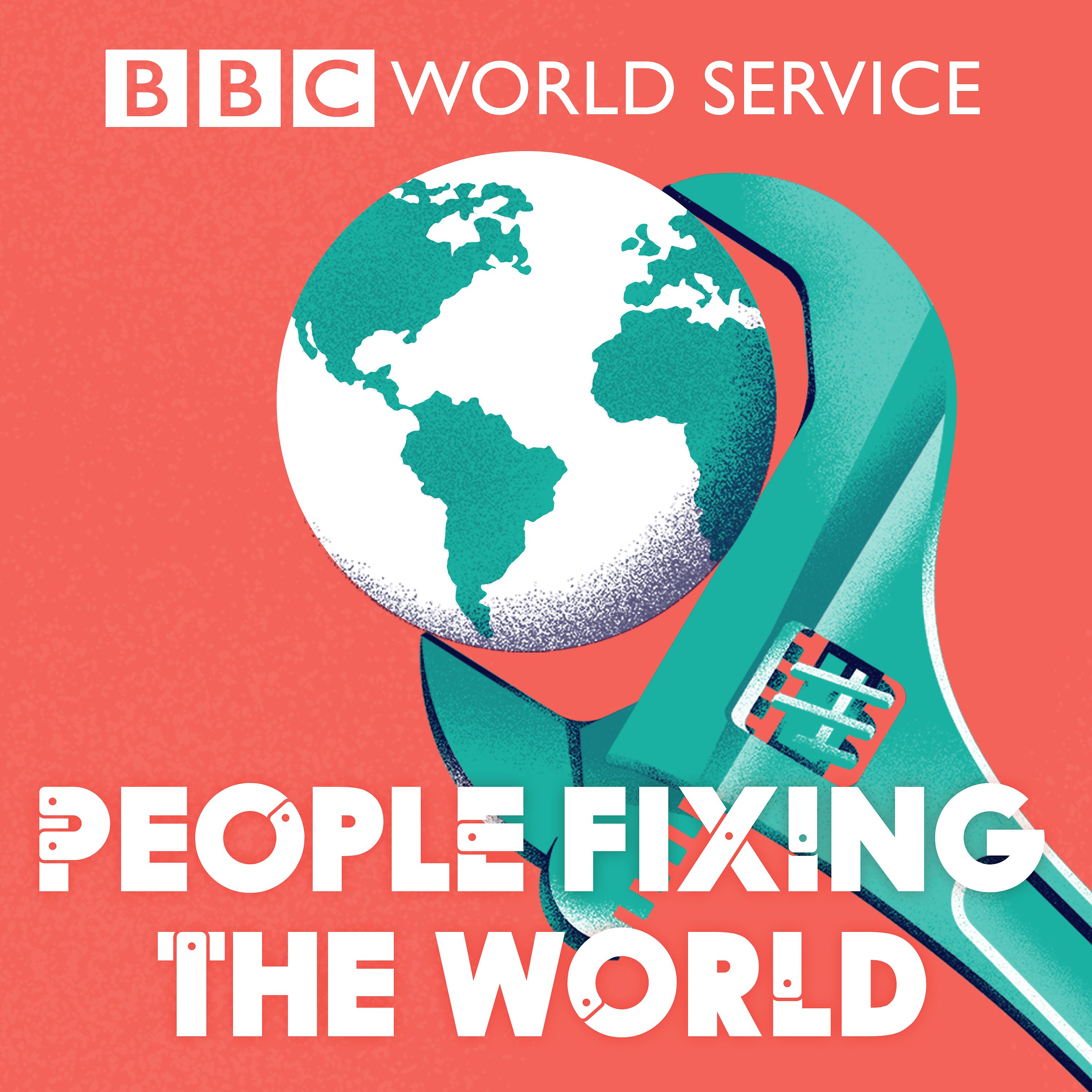 Brilliant solutions to the world's problems. We meet people with ideas to make the world a better place and investigate whether they work.
Website : http://www.bbc.co.uk/programmes/p04grdbc
IPFS Feed : https://ipfspodcasting.net/RSS/253/PeopleFixingtheWorld.xml
Last Episode : May 22, 2023 10:06pm
Last Scanned : 5.3 hours ago
Episodes
Episodes currently hosted on IPFS.
Helping elephants and humans get along
As humanity expands further and further into the wild areas of the world, they are increasingly coming into conflict with the creatures that live there. One of those animals is the elephant. When tensions flare with these huge creatures, lives can be lost on both sides. We investigate the people trying to resolve these conflicts in a peaceful, bloodless way - like the farmers placing beehives on their fences in Kenya to ward off elephants looking to eat their crops. Because despite their size, it turns out that elephants are scared of bees. And in India, we meet a woman who is making trying to make sure people get the compensation they deserve when animals damage their land - so they don't let their anger out on the animals. Presenter: Myra Anubi Reporter: Michael Kaloki Reporter/producer: Lizzy McNeill Series producer: Tom Colls Sound mix: Anne Gardiner Editor: Penny Murphy Email: peoplefixingtheworld@bbc.co.uk Image: An African elephant (Credit: Getty Images)
Expires in 28 hours
Published Monday
Dementia friendly neighbourhoods
How do you help older people, and particularly those with dementia, to remain independent for longer? In Singapore, where dementia affects roughly 1 in 10 people over 60, the government are betting that the re-designing neighbourhoods with an aging population might just be the answer. Reporter Craig Langran visits the Singaporean suburb of Nee Soon – an area of public housing which has been overhauled by a team of healthcare experts, designers, and residents – and looks at some of the other innovations in elderly care taking place in the country. And we look at a village in France where everything has been designed especially for people with dementia. Presenter: Myra Anubi Reporter: Craig Langran Series producer: Tom Colls Sound mix: Gareth Jones Editor: Penny Murphy Email us: peoplefixingtheworld@bbc.co.uk Image: Leong Leng Nan and Ng Ha Dui
Expires in 28 hours
Published 05/15