World Business Report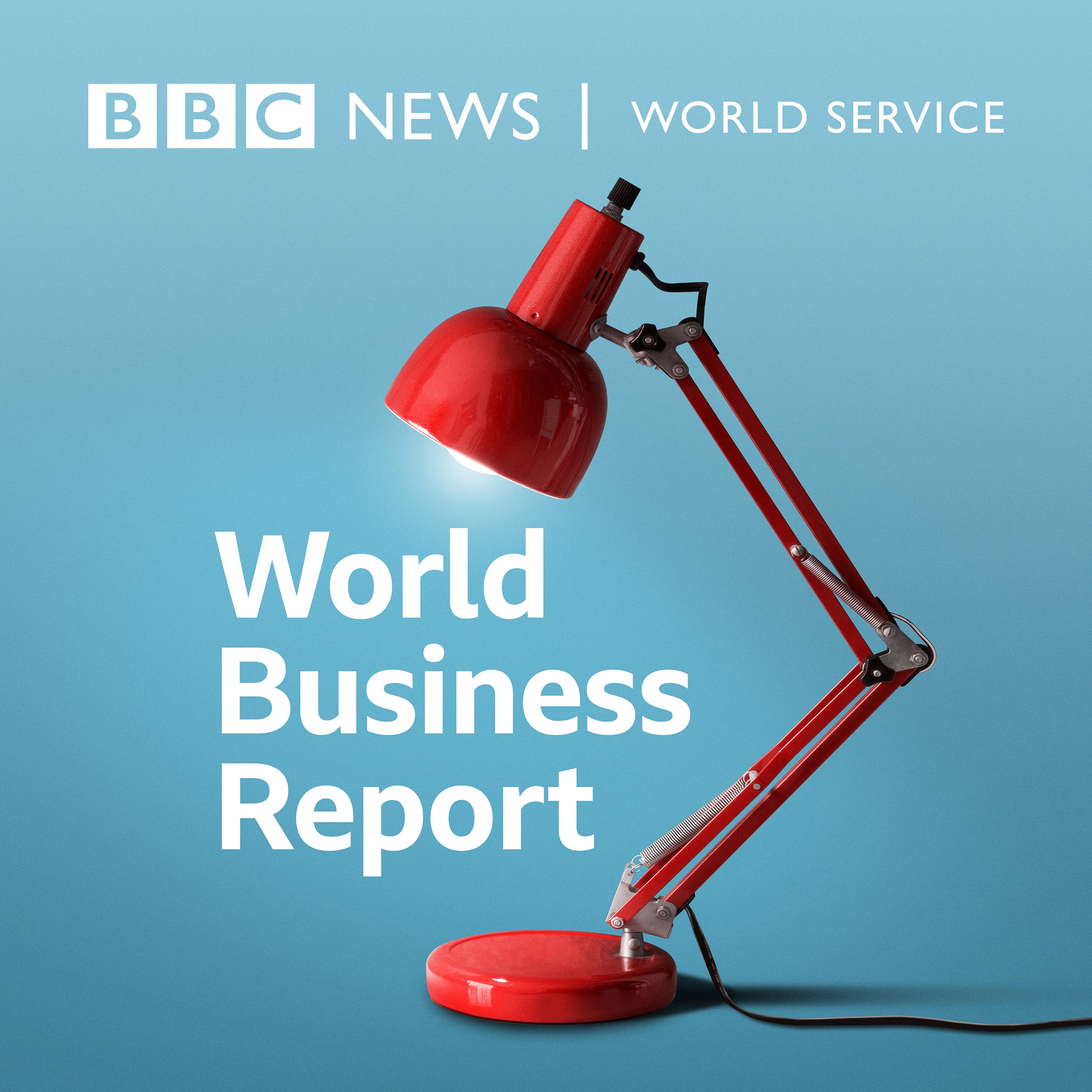 The latest business and finance news from around the world from the BBC
Website : http://www.bbc.co.uk/programmes/p02tb8vq
IPFS Feed : https://ipfspodcasting.net/RSS/250/WorldBusinessReport.xml
Last Episode : May 26, 2023 6:06pm
Last Scanned : 1.5 hours ago
Episodes
Episodes currently hosted on IPFS.
Biden and McCarthy 'closer to deal' on debt ceiling
The US House Speaker says there's been progress in the talks about a deal to raise the government debt limit for two years, and that negotiations with the White House will continue. Kevin McCarthy said the work would carry on until an agreement was reached - but he added this was just the start on cutting spending. The US needs to raise the debt ceiling so it can keep paying its bills and avoid a default that could happen in a week's time. Will Bain talks to the US Chamber of Commerce, billionaire and Republican donor Ken Fisher, and Mark Shepherd, the Mayor of Clearfield in Utah.
Expires in 46 hours
Published Friday
US Debt Ceiling deadline looms
With less than a week to go until the deadline is breached, we find out how close we are to a deal between the Democrats and the Republicans. Rahul Tandon gets the economist perspective on how the deal can get over the line. After a year of strikes and union action, we speak to the General Secretary of the European Trade Union Confederation, which represents 45 million workers across the continent. And we heard from Barcelona, where the city's status as a tourist magnet has come under scrutiny.
Expires in 44 hours
Published Friday
Nvidia earnings make chip maker AI superpower
Nvidia, a US firm which specializes in chips powering artificial intelligence, surged as much as 27% on Thursday, putting the company on course for record performance with a market cap above $900 billion. But where is the future of AI while there are raising concerns about regulating and its safety? The Eurasian Economic Forum continues Moscow. Vladimir Putin is attending alongside leaders from Belarus, Kazakhstan, Kyrgyzstan and Armenia.
Expires in 35 hours
Published Thursday
Why has Germany gone into recession?
As Germany enters recession, Rob Young looks at the key factors behind it and speaks to a manufacturer weathering the storm. With a tense political future and struggling economy, how likely is Pakistan to get the IMF funding it so desperately needs? And as Turkey holds a crucial election runoff we find out why voters are giving the incumbent President Erdoğan another chance.
Expires in 42 hours
Published Thursday
Ron DeSantis: will he get corporate America's vote?
Ron DeSantis has filed the necessary paperwork to run for the US presidency, saying he's Donald Trump without the drama. Mr DeSantis is expected to be one of the strongest challengers to the current leader in the polling: Donald Trump, despite being some way behind him. Kasia Madera hears from David Kotok, the chair and chief investment officer of Cumberland Advisors - a money management firm in Florida.
Expires in 35 hours
Published Wednesday
What went wrong for Sir Richard Branson's Virgin Orbit?
Just months after its first ever satellite mission in the UK reached space, Sir Richard Branson's firm has shut down. Will Bain finds out why it failed to take off, and what its collapse tells us about the cost of the space information race. We hear about the business of running a business in one of Kenya's biggest refugee camps. And it's a $2 billion industry, but is the message of gospel being lost in the secular world of commercialism?
Expires in 23 hours
Published Wednesday
Chip wars: Apple's multi-billion-dollar deal with Broadcom
Apple have announced a multi-billion-dollar deal with technology and manufacturing company Broadcom to produce 5G components to be used in its products. Kasia Madera hears from Stacy Ragson, Managing Director and Senior Analyst at U.S. Semiconductors and Semiconductor Capital Equipment in L.A.
Expires in 26 hours
Published Tuesday
Sudan's Ceasefire economy
With many of the banks shut and people unable to work but a ceasefire appearing to hold, we get the latest on the economic situation facing the millions of people in Sudan. Rahul Tandon speaks to someone who has just fled the capital Khartoum. We get reaction to comments from the Secretary General of South Africa's governing African National Congress party that the country could become a failed state. And we hear from Florida, where the battle between Disney and the Republican governor Ron DeSantis heads to court.
Expires in 36 hours
Published Tuesday
G7 sanctions to target Russia's diamond trade
G7 countries agreed on more sanctions against Russia and demanded a complete withdrawal of Russian troops from Ukraine. In a statement, leaders from the Group of Seven nations meeting in Japan said they would "starve Russia of G7 technology, industrial equipment and services that support its war machine". Ukraine's President Volodymyr Zelensky has tweeted, saying he's beginning his first-ever visit to the Kingdom of Saudi Arabia "to enhance bilateral relations". While speaking to Arab League leaders, Zelensky has accused some Arab leaders of "turning a blind eye" to Russia's invasion. NASA has awarded the contract to build its astronaut Moon lander to a consortium led by Blue Origin - the space company owned by Amazon founder Jeff Bezos.
Expires in 43 hours
Published 05/19