We Study Billionaires - The Investor's Podcast Network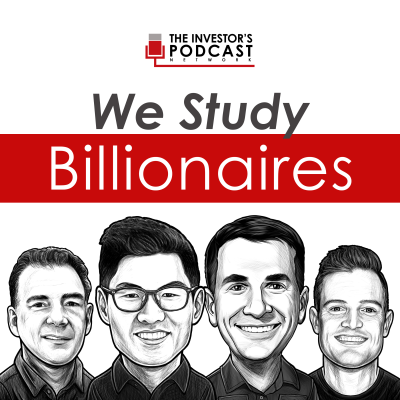 We interview and study famous financial billionaires, including Warren Buffett, Ray Dalio, and Howard Marks, and teach you what we learn and how you can apply their investment strategies in the stock market.
We Study Billionaires is the largest stock investing podcast show in the world with 100,000,000+ downloads and is hosted by Stig Brodersen and Clay Finck.
This podcast also includes the Richer Wiser Happier series hosted by best-selling author William Green. William regularly interviews legendary investors such as Mohnish Pabrai and Guy Spier, exploring what they can teach us about how to succeed in markets and life.
And finally, our Bitcoin Fundamentals series is hosted by Preston Pysh, where he interviews prominent figures in the Bitcoin and macroeconomic space. To learn more about TIP, you can visit theinvestorspodcast.com or subscribe to our free daily newsletter here.
Website : https://www.theinvestorspodcast.com
IPFS Feed : https://ipfspodcasting.net/RSS/123/WeStudyBillionaires-TheInvestorsPodcastNetwork.xml
Last Episode : September 19, 2023 9:05pm
Last Scanned : 5.3 hours ago


Episodes
Episodes currently hosted on IPFS.