The Liberty Weekly Podcast on Odysee
Liberty Weekly explores topics of human liberty by exposing establishment narratives with well-researched documentary content and insightful guest interviews. Topics include: an antiwar foreign policy, historical revisionism, technocracy. eugenics, government & private corruption, & the use & development of propaganda. Host Patrick MacFarlane is a practicing attorney and Regular Contributor at the Libertarian Institute. His work has also appeared on Antiwar.com.

Visit us at http://www.libertyweekly.net
Website : https://odysee.com/@libertyweekly:3
IPFS Feed : http://ipfspodcasting.net/RSS/64/TheLibertyWeeklyPodcastonOdysee.xml
Last Episode : May 17, 2022 10:52pm
Last Scanned : 5.1 hours ago

Episodes
Episodes currently hosted on IPFS.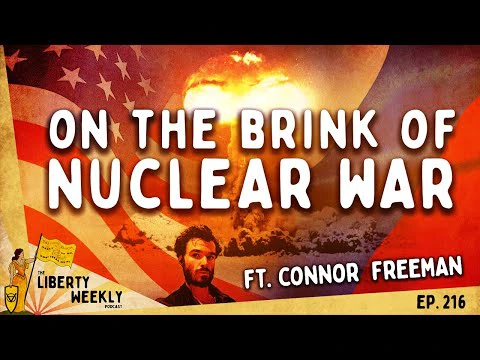 On the Brink of Nuclear War ft. Connor Freeman Ep. 216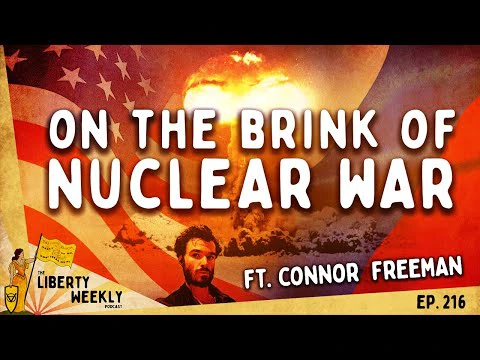 In this episode of the podcast, I speak with Connor Freeman about the dismal state of U.S./Russian relations. We discuss the spiraling escalation in Ukraine and U.S. policy decisions which signal that the unthinkable may be inevitable.
Episode 216 of the Liberty Weekly Podcast is Brought to you by:
CrowdHealth Use promo code LW99 to get your first three months for $99/mo
Liberty Weekly Substack
The Liberty Weekly Patreon Page: help support the show and gain access to tons of bonus content! Become a patron today!
Show Notes:
https://asiatimes.com/2022/05/biden-and-the-democrats-pivot-to-proxy-war/
https://libertarianinstitute.org/articles/shoving-match-biden-pushes-around-china-and-russia/
https://libertarianinstitute.org/articles/cold-war-served-hot/
https://responsiblestatecraft.org/2021/12/15/the-ghost-of-georgia-2008-should-be-haunting-kiev-right-now/
https://www.latimes.com/archives/la-xpm-2008-aug-17-na-advisor17-story.html
https://www.cbsnews.com/news/mccain-today-we-are-all-georgians/
https://libertarianinstitute.org/articles/as-military-aid-and-intel-sharing-increases-the-u-s-sleepwalks-into-the-russia-ukraine-war/
https://libertarianinstitute.org/articles/adam-kinzinger-executes-necon-vision-for-ukraine/
https://libertarianinstitute.org/articles/former-nato-commander-disguises-war-propaganda-as-novel/
https://libertarianinstitute.org/articles/nyt-claims-u-s-intelligence-has-happened-assassinate-russian-generals/
https://libertarianinstitute.org/articles/the-long-lucrative-and-bloody-road-to-world-war-iii/
https://libertarianinstitute.org/articles/have-we-lost-our-humanity/
https://libertarianinstitute.org/articles/we-want-you-to-keep-the-war-going/
https://www.foxnews.com/politics/secretary-defense-austin-russia-shoigu-ukraine-call
https://news.antiwar.com/2022/05/12/ukraine-accused-of-deadly-cross-border-attack-in-belgorod-russia/
https://news.antiwar.com/2022/05/12/russian-official-says-nato-risking-direct-conflict-with-russia-and-full-fledged-nuclear-war/
https://news.antiwar.com/2022/05/11/china-says-us-intensifying-tensions-by-sailing-warship-through-taiwan-strait/
https://news.antiwar.com/2022/05/02/after-ukraine-visit-nancy-pelosi-says-russias-war-warrants-the-strongest-possible-military-response/
https://libertarianinstitute.org/news-roundup/us-launches-two-sets-of-military-exercises-in-europe/
https://original.antiwar.com/Ted_Galen_Carpenter/2022/05/02/this-time-nato-better-take-putins-ukraine-warnings-seriously/
https://original.antiwar.com/Daryl_Kimball/2022/05/02/the-very-important-case-against-more-tactical-nuclear-weapons/
https://libertyweekly.substack.com/p/lindsey-graham-leads-us-regime-change?s=w
https://www.youtube.com/watch?v=hars-4qAFSY&t=207s
https://www.lgraham.senate.gov/public/index.cfm/press-releases?ID=37BA157B-FDF3-4298-9F3D-FB1B313A54CC
https://original.antiwar.com/Ted_Snider/2022/05/11/when-is-the-us-at-war-russias-red-line/
Expires in 17 hours
Published Tuesday