Tin Foil Hat With Sam Tripoli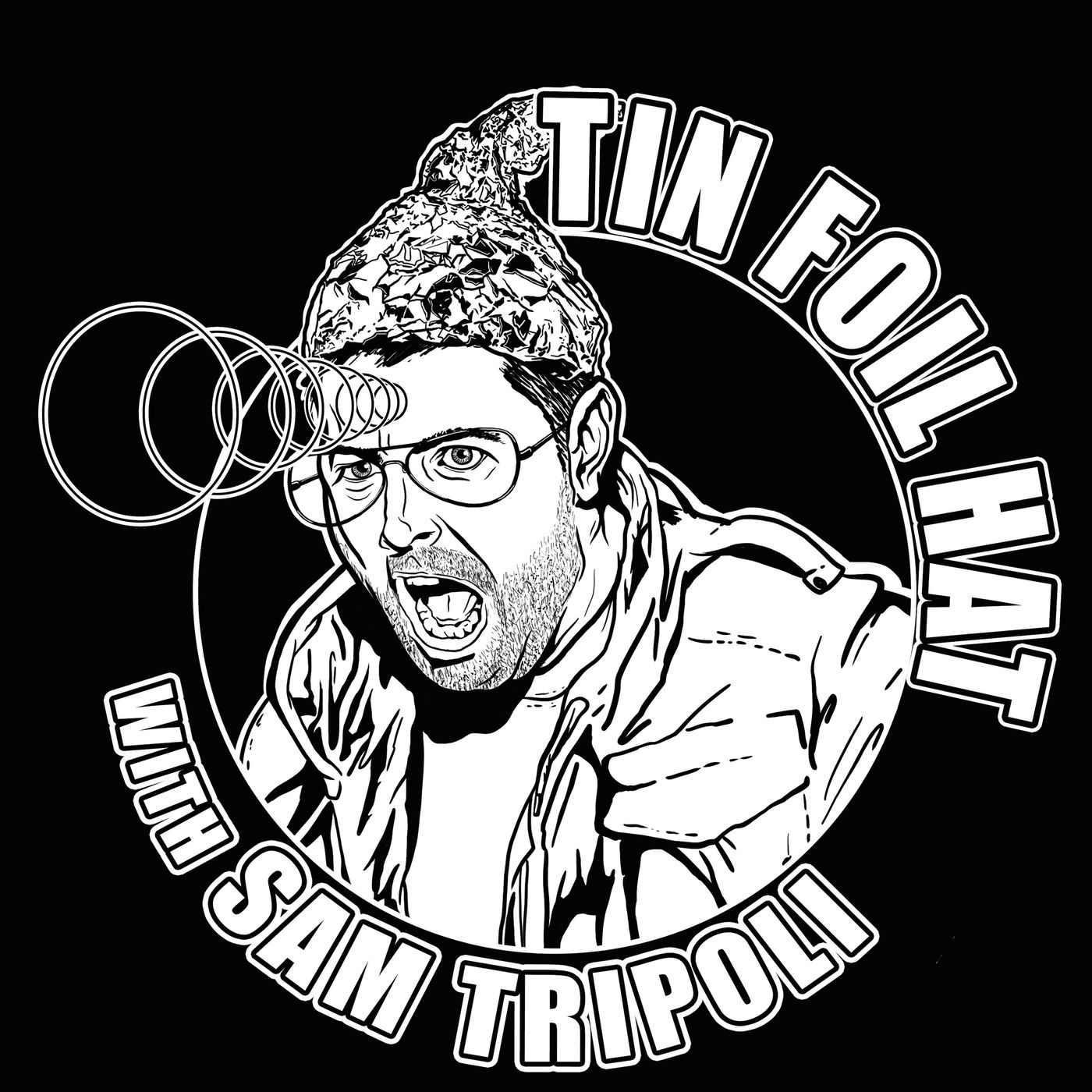 Welcome to Tin Foil Hat (My Conspiracy Theory Podcast)feed! Please order my new album The Diabolical on iTunes at https://itun.es/us/u6ZLhb!
Website : https://www.spreaker.com/show/tin-foil-hat-with-sam-tripoli
IPFS Feed : http://ipfspodcasting.net/RSS/23/TinFoilHatWithSamTripoli.xml
Last Episode : 09/21/2021 7:09pm
Last Scanned : 09/22/2021 12:00am
Episodes
Episodes currently hosted on IPFS.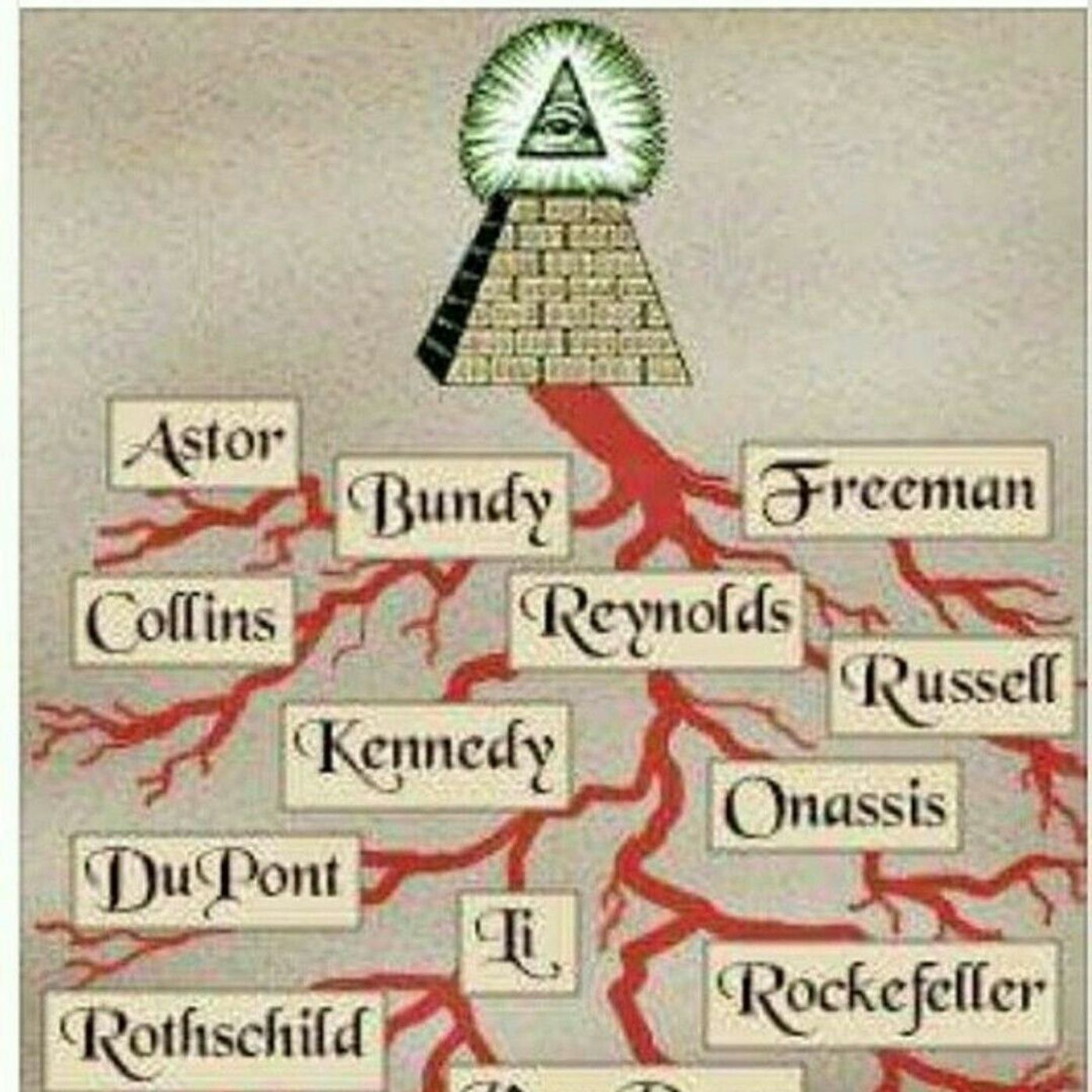 #491: 1771, The Year Of The Satanic Bloodlines with Michelle Gibson
Confirmed
Thank you for tuning in for another episode of Tin Foil Hat with Sam Tripoli. This episode welcome hidden history researcher Michelle Gibson to discuss the history of the satanic bloodlines and how they have hijack our dimension. Thank you for your support.
See Sam Tripoli Live- Tickets available at Samtripoli.com:
Oct 1st: Royersford, PA- Sam Tripoli is headlining Soul Joel's Comedy Lounge
https://nightout.com/events/tin-foil-hat-1001/tickets
Oct 16th: Las Vegas- The 500th Episode of Tin Foil Hat followed by the Tin Foil Hat Comedy Night with Eddie Bravo
https://www.tix.com/ticket-sales/davegas/6375/event/1233858
Nov 5th-7th: Skankfest Live at The Secret Group in Houston
https://skankfest.net
Nov 12th: Salt Lake City, Ut- The "Disobey" Crushfest live at Sugar Space Art Warehouse at 8pm!
https://www.eventbrite.com/e/sam-tripolis-disobey-crushfest-live-in-salt-lake-city-tickets-167982220343
Dec 10th: Tampa Bay, FL- Tin Foil Hat Comedy Live at The Sidesplitters at 10pm
https://sidesplitterscomedy.laughstub.com/event.cfm?showTimingID=545512
Please check out Michelle Gibson's internet:
Website/blog:
https://piercingtheveilofillusion.com/
Youtube: YouTube:
https://www.youtube.com/channel/UCadBL43irIsBzL6-tIunFtA
Patreon:
https://www.patreon.com/PiercingtheVeilofIllusion
eBook:
https://www.buythisbooktoday.com/published-authors-ebooks/4qgtr674zau0jyg1s0qpm4hcaehxfj
Check out all. of my premium content on ROKFIN.com.
Tin Foil Hat Premium:
https://rokfin.com/tinfoilhat
Zero:
https://rokfin.com/zero
Conspiracy Social Club:
https://rokfin.com/conspiracysocialclub
Greatest Of All Time Sports Talk:
https://rokfin.com/greatest
Union Of The Unwanted:
https://rokfin.com/uotuw
Broken Simulation:
https://rokfin.com/brokensimulation
Tin Foil Hat Social Media:
Tin Foil Hat Podcast:
Instagram: Instagram.com/TinFoilHatCast
Sam Tripoli:
Website: Samtripoli.com
Insta: @SamTripoli
Twitter: @FatDragonPro
XG:
Twitter: twitter.com/xgmarksthespot
Instagram: instagram.com/xgmarksthespot/
Podcast:
George Perez Stories podcasts.apple.com/us/podcast/geor…es/id1517740242
We Don't Smoke The Same:
https://www.youtube.com/channel/UCt2REu6BgMyEtk1OLiXWzPQ
Johnny Woodard:
twitter: twitter.com/JohnnyWoodard
instagram: instagram.com/johnnyawoodard
Podcast: Broken Simulation
podcasts.apple.com/us/podcast/brok…li/id1506303807
Tshirts:
TinFoilHattshirts.com
Thank you to our sponsors:
Bespoke Post: Bespoke Post partners with small businesses and emerging brands to bring you ht most unique goods every month in the Box of Awesome collections. From travel and outdoor gear to breezy summer styles and grooming goods, Box of Awesome has collections for every part of your life. Get 20% of your first monthly box when you sign up at BoxofAwesome.com and use the promo code "TinFoil" at check out!
Athleticgreens.com: Athleticgreens daily all-in-one superfood powder is your nutritional essential. It is by far the easiest and most delicious nutritional habit that you can add to your health routine today and empower you to take ownership of your health.Simply visit athleticgreens.com/TINFOIL
Urbanista.com: the stylish range of audio products that get the sound, the look, the fit and the feel just right. look, the fit and the feel just right. Their colorful assortment of lifestyle audio products - including active noise cancelling headphones, true wireless earphones, and wireless/connective speakers - don't compromise on either sound quality or style.Right now, Urbanista has a special offer for Tin Foil Hat listeners – go to Urbanista.com/TINFOIL to get 20% off your entire order. That's 20% off everything! You'll even get free shipping for all orders over $60. Go to Urbanista.com/TINFOIL for 20% off. That's Urbanista.com/TINFOIL.
American Home Shield: American Home Shield founded the home service plan industry 50 years ago. Our plans cover the repair or replacement of major parts of home systems and appliances that break down over time. From HVAC systems, electrical and plumbing to household appliances like your refrigerator, washer, dryer and more – our plans help protect homeowners' budgets from breakdowns caused by everyday wear and tear. Go to a-h-s dot com slash TINFOIL now to SAVE $50. That's a-h-s dot com, slash TINFOIL for $50 OFF any plan. Service fees, limitations & exclusions apply. See plan for detail
HelixSleep.com: Just go to Helix Sleep dot com slash tinfoil, take their two-minute sleep quiz, and they'll match you to a customized mattress that will give you the best sleep of your life. Helix is offering up to 200 dollars off all mattress orders AND two free pillows for our listeners at Helix Sleep dot com slash tinfoil.
Blue Chew: Visit Blue Chew dot com and get your first shipment free when you use promo code tinfoil. Just pay $5 shipping. That's B-L-U-E-Chew dot com promo code tinfoil
CBDLion.com: With a wide variety of award winning CBD products. For all the Tin Foil Hat listeners goto CBDLion.com and type the word "Tinfoil" to 20% off for every order.
WeThePeopleHolsters.com: Starting at just $40, We the People Holsters are custom molded to fit
your exact firearm for a quick, smooth draw. They have thousands of options to choose from plus a selection of custom printed holsters, including a line with REALTREE camouflage. Go to We the People Holsters dot com/tinfoilhat right now. Get an additional $10 off with the offer code TINFOIL10.
TBObodywear.com: TBO underwear offers a superior cut and bamboo material that is softer and more durable than your average underwear. TBô underwear is extremely soft, comfortable and well cut for the most flattering look. Get 20% off your next purchase at TBObodywear.com by using the discount code: tinfoil
RadixRemedies.com: NeuroRoot Focus Plus, a cannabis enhanced nootropic boosts focus, clarity and memory retention to levels not normally attainable. Radix' Sleepy Bears. Melatonin and Cannabis infused gummy bears get you to sleep and keep you asleep unlike anything else I have found anywhere. Take a deep dive with D8, from root to remedy radix fuels your epiphany. Need sleep? Radix got you. Need energy? Radix got you. 20% off your first order with promo code: "TINFOIL" All orders are entered into their free CBD for a year giveaway.
CalderaLab.com: Caldera Lab is a company with a conscious - they are a B-Certified Corporation and the only men's skincare line certified by MADE SAFE®, ECOCERT, PETA, and Leaping Bunny. Receive 20% off your first purchase of The Good. Go to calderalab.com and use discount code TINFOILHAT at checkout.
GetSuperLeaf.com: If you're feeling unwell, physically or mentally—try kratom. As of now, it's still considered a legal alternative to controlled substances, and it's safe.SUPER SPECIOSA offers the purest, highest quality, and highest strength kratom on the market.SUPER SPECIOSA's kratom is backed by a money back guarantee. Go to GetSuperLeaf.com/SAM, promocode SAM for 20% off.
MVMT.com: With fair prices…  unexpected colors… and clean, original designs, MVMT grew into one of the fastest-growing watch brands, shipping to over 160 countries across the globe. Now MVMT has expanded into blue light glasses that protect your eyes from screens, minimalist jewelry, and more style essentials that don't break the bank, all designed out of their California headquarters.  Go to M-V-M-T DOT COM SLASH TINFOIL and enjoy your 28% off.
IP... Frequently Podcast: If you are looking for a funny business podcast with solid business advice, 80's music and headline news than check the IP... Frequently podcast. Subscribe to IP... Frequently and stay up-to-date on their weekly stream of episodes wherever you get your podcasts.
Magicspoon.com: Get your next delicious bowl of guilt-free cereal. Magic Spoon has t0 grams of sugar, 13-14 grams of protein, and only 4 net grams of carbs and Only 140 calories in each serving. It comes in 4 flavors are Cocoa, Fruity, Frosted, and Peanut Butter. Go to Magicspoon.com/TinFoil to grab a variety pack and try it today! And be sure to use our promo code TinFoil at checkout to save five dollars off your order!
Dr. Squatch Soap: All of Dr. Squatch's soaps are made in the USA using the finest ingredients nature has to offer. That means natural cleansers and nourishing ingredients that are actually great for your skin. Dr. Squatch's soaps come in a huge range of natural, manly scents that are going to transform your shower. Right now, new customers can get 20% off on orders of $20 or more when they go to DR SQUATCH dot com and enter code dsctinfoilhat. That's DR SQUATCH dot com, code dsctinfoilhat for 20% off on orders of $20 or more.
HelloTushy: Give the gift of a clean butt. Go to HELLO TUSHY dot com slash [TINFOIL] to get TEN PERCENT OFF PLUS FREE SHIPPING. This is a special offer for our listeners, at HELLO TUSHY dot com slash [TINFOIL] for TEN PERCENT OFF. HELLO TUSHY dot com slash [TINFOIL].
Expires in 43 hours
Published Tuesday